CEE Grad Student Daniela Peguero Selected for Fulbright Award to South Africa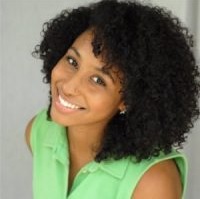 CEE graduate student student Daniela Peguero was selected for a Fulbright Award to South Africa.
Her master's thesis involves "evaluating the microbial treatment efficacy of a fecal sludge treatment reactor (the viscous heater) developed by collaborators at the University of Missouri Kansas City and potential commercial applications of the reactor as a process component in the growth of black soldier fly larvae (BSFL)."
She will be taking the next couple of quarters to finish her thesis before going to South Africa. Click here for more information on Daniela's research and what she will be doing in South Africa.
Congratulations, Daniela!
Primary Category
Tags