March 2023 Graduate Student Spotlight: Mohammad Rahman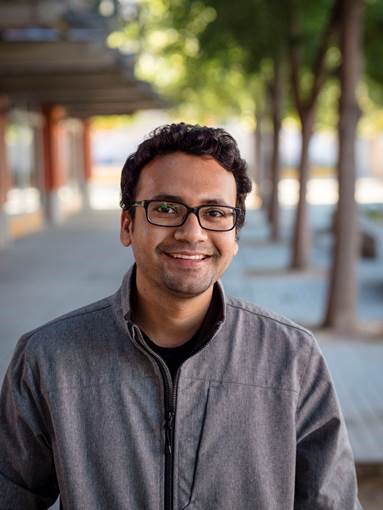 Mohammad Rahman is a Ph.D. candidate at UC Davis working as a Graduate Student Researcher at the University of California Pavement Research Center (UCPRC). 
In this month's Graduate Student Spotlight, we'll be learning more about Mohammad and his research at UC Davis.
Tell us about yourself in a few words.
I received my bachelor's degree from Khulna University of Engineering & Technology, Bangladesh. I secured the first position out of 107 students in my department. I was awarded the 'University Gold Medal' and 'Prime Minister Gold Medal' for my performance in B.Sc. Engineering. In 2019, I completed my MS in Civil Engineering from the University of Oklahoma, Norman.
What is your research about and why is it important?
My research interests include the aging of asphalt, use of high recycled materials in pavement, intelligent compaction, multi-scale modeling and testing of pavement materials, and characterization of warm mix asphalt. My research is expected to help construct sustainable and environment-friendly transportation infrastructure. This results in saving natural resources, conserving the environment, and reducing energy consumption while ensuring the desired performance of asphalt pavement.
Why did you choose UC Davis to pursue your degree?
I chose UC Davis to pursue my degree because of the University of California Pavement Research Center (UCPRC). During my MS, I read several UCPRC publications on pavement materials. I was amazed by knowing the research facilities available in this center. Also, the weather in California influenced me to take my decision.
How would you describe your graduate life journey so far?
Great so far. Truly speaking faculty members and staffs in CEE department are really helpful.
What has been your favorite part of graduate school?
The GSRs currently working at UCPRC try to arrange a social event each month. I really like this social event. In this event, we discuss different topics except for work-related issues. Sometimes our supervisor also joined this social event.
What do you think is the greatest challenge that graduate students face and how have you been able to address it?
As an international student, communicating with my teacher in class was challenging for me. During the early stage of my grad life, I was a little shy in class to express my thoughts. However, I started to talk with my class teacher during office hours and my course mates also helped me to overcome this issue.
What is your plan after graduation?
I'll try to involve in asphalt pavement related works, may be as a research scientist or pavement engineer.
What advice do you have for current and prospective CEE graduate students?
Try to share your thoughts/ideas with others. The people around you at UC Davis will always encourage you. This is the culture I have seen in my graduate life.
How do you unwind after work?
Playing with my three years old son, going around with my family and friends, and playing cricket help me to relax after work.
What is your favorite destination for vacation?
Hilly area specially Lake Tahoe.
Secondary Categories
Tags