CEE Graduate Program Coordinator Lauren Worrell: Chancellor's Staff Excellence Award Honoree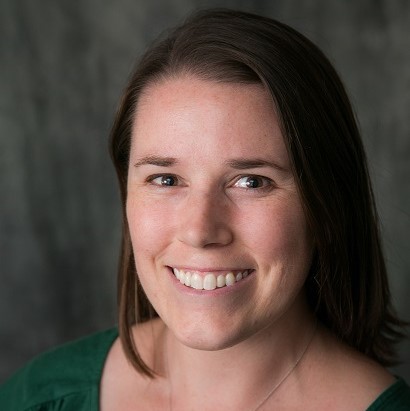 Graduate Program Coordinator Lauren Worrell was awarded the Chancellor's Staff Excellence Award for her outstanding contributions to UC Davis and conduct which goes above and beyond in support of the university's core values.
Tell us about your path to UC Davis.
I've lived in Davis on and off my entire life, and feel like I keep ending up back in the Davis area. As a freshman in college, I went to play Division I field hockey at Rutgers in New Jersey, but things didn't work out back east and I transferred back to UC Davis.  After graduating from UC Davis, I worked for a few years in K-12 education and moved to the bay area to complete my MS in Counseling, thinking that I would work as a school counselor.  I interned in a middle school, a high school, and at UC Berkeley with undergraduate students.  With each experience, I discovered I liked working with higher level student populations.  My partner and I decided to move back to the Davis area to be closer to my family again, and I found my way back to UC Davis, this time working with graduate students. 
What has been your favorite thing about working at the Civil and Environmental Engineering Department?
Definitely the people.  The students, faculty, and staff here make all the difference, and are why I enjoy coming to work every day.  I love the conversations I have with the students in CEE, and find the work they are doing incredibly interesting and inspirational - even if I don't understand all they are doing, I do know our students are going out and making this world a better place.  The staff and faculty in our department have also been so supportive in allowing me to get involved with initiatives across campus that I care about.
What are some of your hobbies outside of work?
I don't know if it counts as a hobby, but my favorite thing to do outside of work is to spend time with my son, Jensen, who is now two and a half.  He is a delightful, strong willed, funny, and loving little kid, and brings so much joy into my life.  He has helped me learn all about dinosaurs, animals, and construction trucks, and loves to sing and dance to Disney songs.
Tell us something that most people do not know about you.
I'm currently pursuing an Educational Doctorate (Ed.D.) degree at UC Davis while working full time in CEE.  I'm currently writing my dissertation, and hope to be done around the end of summer, or early fall this year.  My research is focused on exploring academic advisors awareness of social justice concepts, and the professional opportunities they engage in to learn more about topics such as equity, diversity, and inclusion. This research came about because of my involvement in providing workshops for advisors on topics related to social justice here at UC Davis, a series called "Developing Deeper Advising Relationships" (DDAR).  I'm interested in better understanding how professional development for advisors can create a more equitable experience for students.
Tags